I am getting a headstart on my fall shopping this year. What this really means is that I'm accepting that the fall is going to come whether I like it or not and I need to be properly attired. (And honestly, it's probably best not to wait until I am freezing to decided to purchase warmer clothes!) While as you can imagine, my entire wishlist is very extensive so I've narrowed it down to the top nine trendy fall items. These items are representative of the popular trends you will see this fall, from army green shirtdress to delicate jewelry. And most of these are in plus sizes! It's very refreshing to find on trends clothes in plus sizes! I normally have to wait a season for fashion retailers to catch up.
Even you aren't plus sized, and you are looking to start your fall shopping get inspired by my fall fashion wishlist!
Front twist tops are a very flattering trend for the fall. Keep the shirt blousy and it hide your tummy, while still giving you a elegant shape.
I wasn't too sure about fringe. I like the trend, but I just didn't think it was the trend for me. But I think I'll try it out with this fringe bucket bag (another hot fall trend).
A pleated leather midi skirt isn't the hottest trend for the fall, but it's a visually interesting piece. Try it with a bootie or with tight for a sophisticated look.
More after the break!
Shirt dresses are the perfect transition piece for the summer to fall. Now you can rock it with the sleeves pushed up and open sandals, and wear it later with tights and boots.
Maxi shirts as I like to call them are still a cool girl trend for the fall. Pair this high slit maxi shirt with leather leggings or a chic pair of ankle pants. For the ultimate cool-girl look, tie up the middle section into a knot.
This orangey rust, suede, fringe skirt is a fall trend trifecta! This a groovy showstopping piece with all the 70's glam you need.
This is the pièce de résistance of my fall wardrobe: a sleeveless waterfall maxi cardigan. This minimalistic piece packs a huge punch and I'm buying all three colors. And wearing them at the same time. Try me.
And let's not forget the accessories! Dainty and delicate jewelry pieces are the new wave. But as a statement jewelry fanatic myself, this H&M piece is a perfect mix of both trends.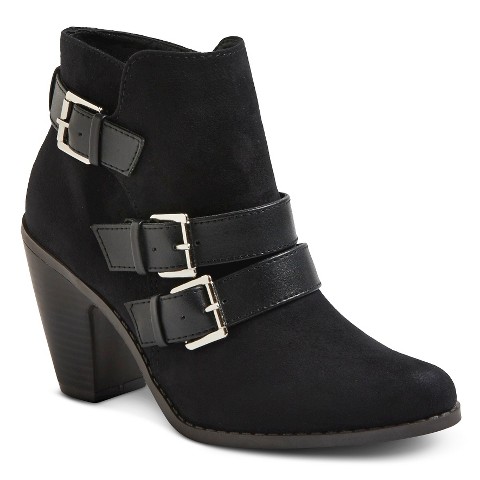 I saw these boots in Target and fell in love. The heel is tall enough for a kick in height but comfortable enough to wear every day. And the hardware gives it a designer feel.
What's on your fall fashion wish list?
---
Follow Me To Get Your Daily Dose of Fashionable Feminine Fun
Twitter / Instagram / Facebook / Pinterest
---