My trip to Miami is finally coming up! And I will not wait until the last minute to pack. (This may or may not be a lie). I'll let you know on twitter. Anyway, here a preview of what I'm packing for weekend trip!
Fashion:
1) I don't what club I'm hitting yet, but I'm finna show out somewhere. This pink Charlotte Russe bodycon dress with mesh back detail is a Miami must!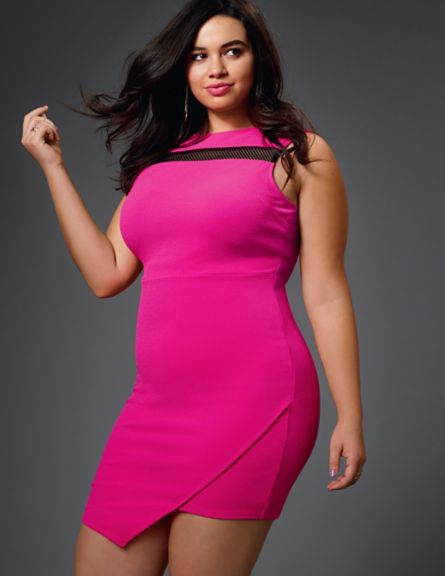 2) And or course to go with the sexy club dress are sexy heels. I like this Jessica Simpson pair because they are nude (aka my go with everything shoe) and have a fun fringe detail.
3) A crop top is also standard Miami wear. With lows in the upper 70's and high sometimes reaching to 90 or 100+, this Charlotte Russe white lace top will keep me cool.
4) I love this tulip skirt from Target. It has a cool print, and awesome shape. And most importantly, its light and airy! And its going to pair perfectly with the crop top above.
5) Ok. Okayyyyy. There are sleep shorts. But I don't care. Styled appropriately, these Target sleep shorts do just fine outside. I may or may not have worn them to last year's West Indian Day parade. If they can survive there, they can survive anywhere.
For my beach and beauty must have click through!
Beach
1) I'm going credit my purchase of a one piece on the "Feeling Myself" video and not the face that I haven't been getting these crunches off. But this one with pretty blue striped pattern and fringe detail is LIT.  So lit in fact that at the time of publish, Forever21 is sold out. BUT there is a similar one here and I have a whole post on plus side bathing suits here!
2) Again. This is lounge piece, but whatever. Think outside of the box once in a while lol. But this Forever 21 silky robe / cover-up is going to be super sexy blowing in the wind on the beach.
3) Cute beach totes go without saying in Miami. And this Victoria Secret orange and pink ombre one is getting my vote.
4) And yes my floral beach towel is going to match my beach bag. Because that's the kind of girl I am.
5) Finally. The sunnies. I picked up this heart shaped pair from Urban Outfitters last month and I love them. Pun intended.
Beauty
1) A red lippie is another Miami must! And my go to is my Chanel Rouge Allure Velvet lipstick. I got this as a present for Christmas, And I haven't really had an occasion to wear it yet. Miami is that occasion.
2) My everyday make-up is an exaggerated cat eye (not because my eyes are small or anything >.< ) To keep it up, I'm using the waterproof Stila liquid eyeliner. Seriously, this liner lasts through anything!
3) And, or course, to go along with the waterproof liner is waterproof mascara. Maybelline's Falsies waterproof mascara continues to get rave reviews and for $9 is worth a try.
4) I am absolutely going to ditch my foundation for this trip for a BB cream. And Iman's BB cream has great reviews from black girls.
5) And last but not least, sunscreen. Yes black people need to wear sunscreen too. I'm not fond of sunburn, skin cancer or the worsen of my acne scars, so I'll be slathering on Neutrogena's ultra sheer sunscreen.
---
Follow Me To Get Your Daily Dose of Fashionable Feminine Fun